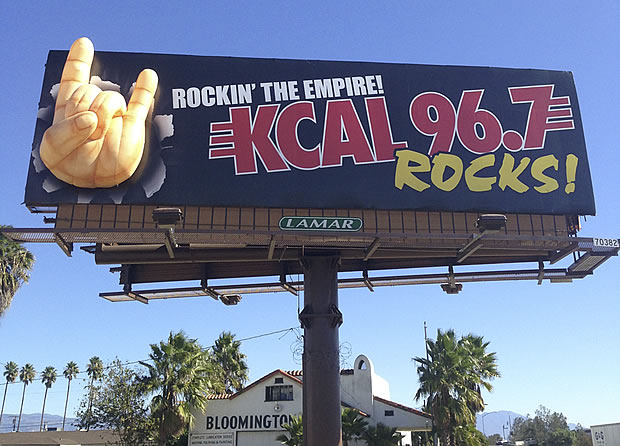 Inland Empire rock radio station, 96.7 KCAL-FM is "blowing up," in media speak. The station blew away competitors, winning Lamar Advertising's national creative contest to incorporate 3-D inflatables onto billboard presentations.
You can see the rock station's winning design on the eastbound 10 Freeway just west of the Cedar Avenue exit in Bloomington. The billboard features a 10-x-14-foot inflatable hand throwing the "rock horns" bursting out of the familiar KCAL logo.
The board is scheduled to appear through November, but its run could be extended.