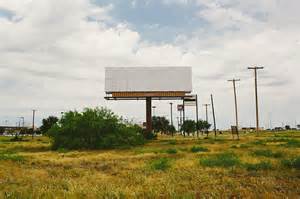 Out of home advertising gives you a flexible and exciting opportunity to increase your customer base.Billboard Source custom billboard placements give you significant advantages over other types of media as they offer one of the most cost effective marketing channels around the clock for one fee. Advertising with
outdoor billboards
allows you to grab the attention of passersby with a clear and focused message to both new and existing customers alike.
Dallas is the largest city in the Dallas-Fort Worth-Arlington Metroplex which has a total population of 6.8 million people. The city itself is home to 1.25 million people providing a convergence point for 4 major highways, the I-20, I-30, I-35E and I-45. As a result placing billboards on the hub and spoke system on the outskirts is a huge opportunity to promote your brand to thousands of travelers daily.
Downtown Dallas also has a wide variety of high traffic out of home advertising locations such as Victory Park, Turtle Creek, Uptown and around the American Airlines Center. The cultural heart of Dallas, located around the Center for the Performing Arts, provides alternative billboard opportunities. The city also has an extensive and very busy light rail system offering great commuter marketing options.
Billboard Source, the out-of-home Media Specialists in Dallas, will guide you on the best customized
placements, to ensure your billboards deliver maximum impact and quickly build brand awareness.
Some of our most popular products include indoor, outdoor and mobile billboards, as well as bus, taxi
and commuter displays.
Take a step towards getting a dramatic increase in brand recognition for your products by
calling us
today for a FREE estimate.
Our consultants will discuss your indoor or outdoor advertising needs and advise you on the best
strategy. We work with individuals and agencies alike, and offer in-depth industry knowledge,
experience and service. Click on the links below to learn more about our products.